soo, its tuesday...
gee, i can't believe how quickly this winter vacay has gone by! theres less than a week left before school starts all over again. oh no! lol
i did some shopping over the weekend with the other $20 that i had on saturday and bought 2 shirts from aeropostale because their riot sale thingy totally had me! haha
now sunday, party dude!
the 28th was my girl, kelly's birthday and she's FINALLY fifteen! haha congrats, girrrl :)
well, sunday night me and a bunch of friends got together at Chef Lin's buffet for kelly's b-day.
it was definitely fan-fucking-tastic night!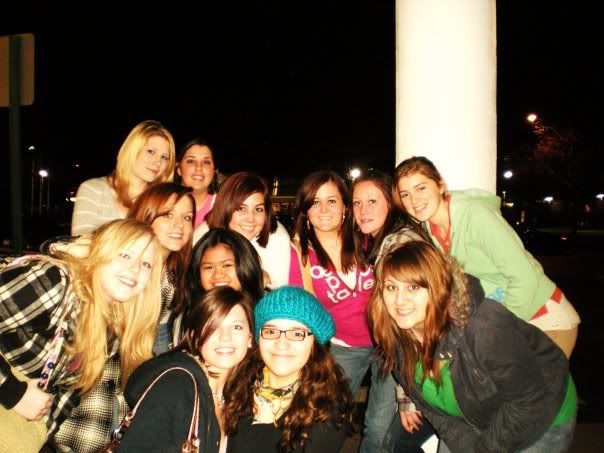 i've decided to leave y'all with a picture from that night.
kelly's in the blue cap if anyone's curious.
aint she just a cutie? haha
see if you can find mee!
(hint - i'm the only tan person there! haha )
- jenn
p.s. is part of that picture cut off or is it just me?