guess what just came in!
my order from MAC!
so, i got an email a while ago from them about the items that their going to discontinue and when i was searching through them i absolutely fell in LOVE with the mineralized eyeshadow trio in outspoken. the purples were just too pretty to resist! haha. so along with that, i ordered me the 239 brush because i was tired of using my e.l.f. eyeshadow brush. now, dont get me wrong; the e.l.f. brushes work like their suppose to but i HAD to try the MAC brushes. after all, they are MAC, lol. so yah. i was definitely excited and im fucking ecstatic about using it! haha.
anywhoo... i think theyre offering free shipping if you order one of their "goodbye" items but im not sure if theyre still doing it but definitely check it out.
http://www.maccosmetics.com/
oh and i even got pictures! :)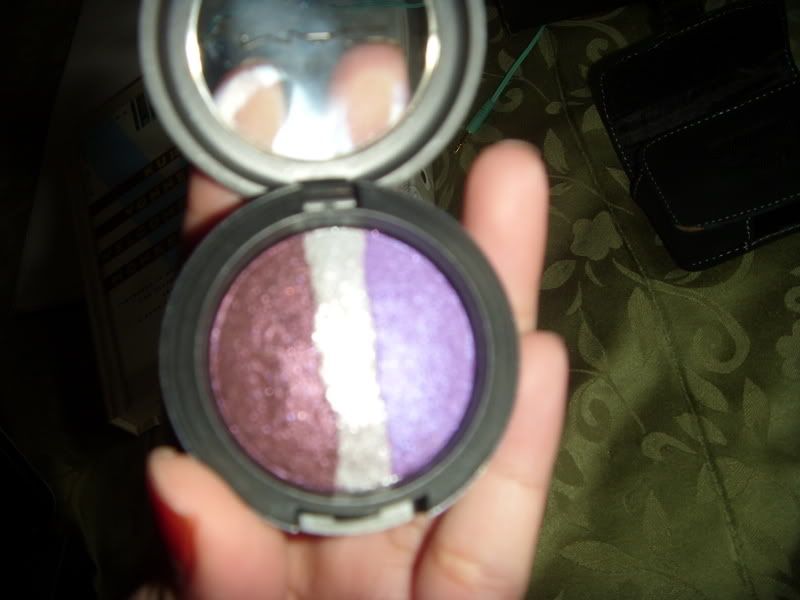 yah, picture heavy, sorry. lol. but there goes my haul!
oh i aint go to school today; i couldnt sleep til like 3am last night and since i normally wake up at 5, 2 hours wouldnt be enough for me. lol.
school tomorrow, that's all for today!